The School of Agro-Industry, Mae Fah Luang University will organize "The 1st International Joint Symposium: Agriculture and Food Security" on 2 August 2021.
This symposium aims to serve as the platform for postgraduate students from partner universities to present the progress of their research works. The informal meeting will provide an environment in which students can exchange thoughts with friends and colleagues in the field and strengthen collaboration.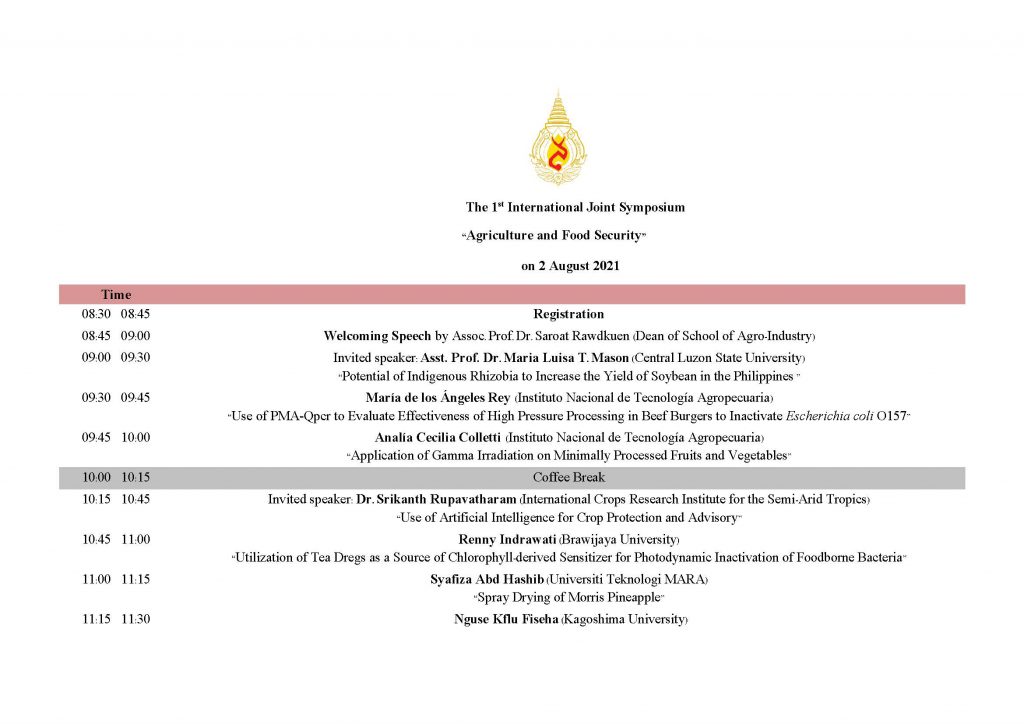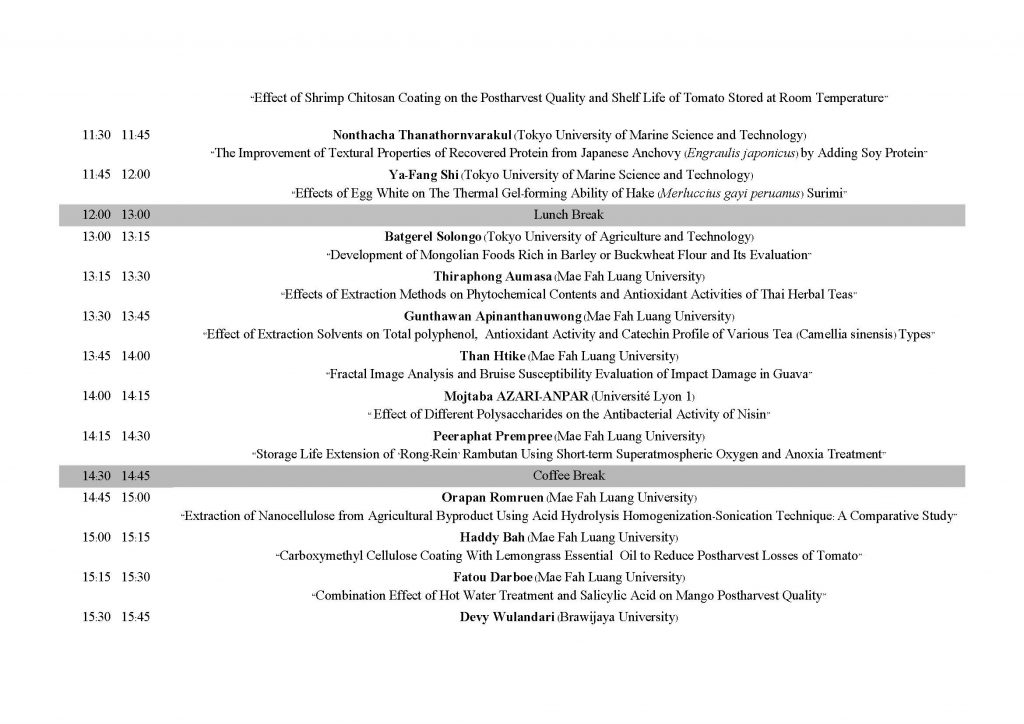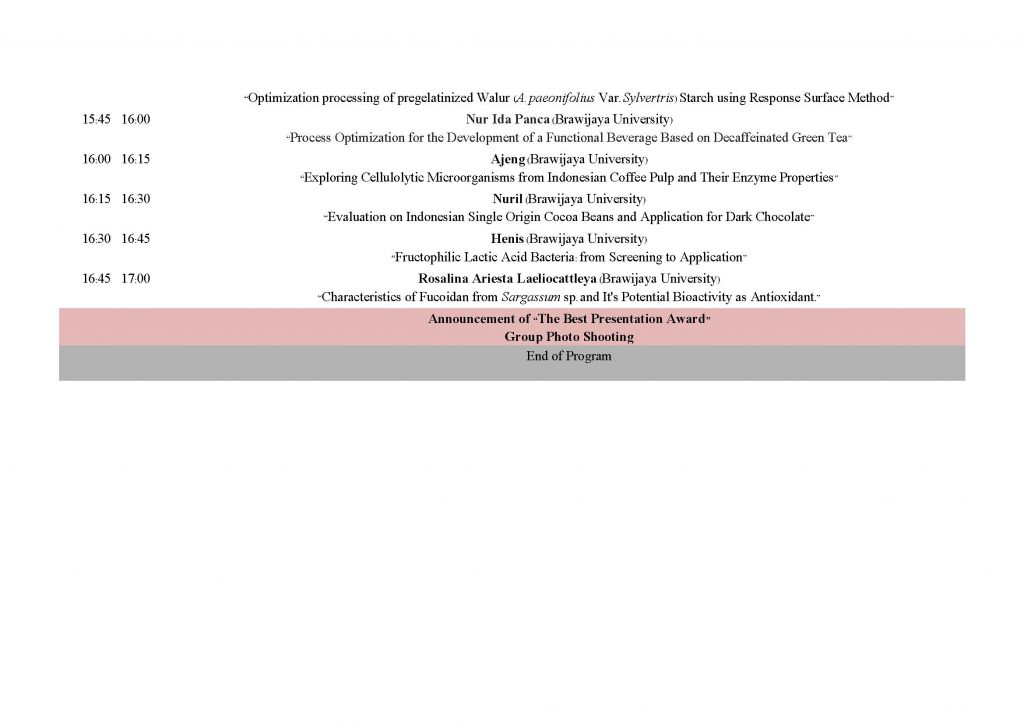 For more information, please contact:
Asst. Prof. Nattaya Konsue, Ph.D.
Email: nattaya.kon@mfu.ac.th